Yes, I love raindrops on roses and kitty whiskers just as much as the next girl, but I thought I'd add a few more fun things to the list........
LIP BALM
I loves me some lip balm--especially in this weather--and these three are my very favorites. I always have a few stashed in my bag, in my desk at work, in my nightstand, & in my makeup bag.
AVON PEARL SHINE NAIL POLISH
I love, love, love this stuff!! It has a beautifully subtle sheen and a barely-there pink color that makes your nails look healthy and groomed. It dries instantly and now matter how messily I slap it on, it never looks streaky or sloppy. Buy some....you won't be sorry!!!!
BEN & JERRY'S CREME BRULEE ICE CREAM
I am in love with Ben & Jerry's in general, but I discovered their Creme Brulee ice cream a few months ago & I just can't get enough.
CANDLE IMPRESSIONS' FLAMELESS CANDLES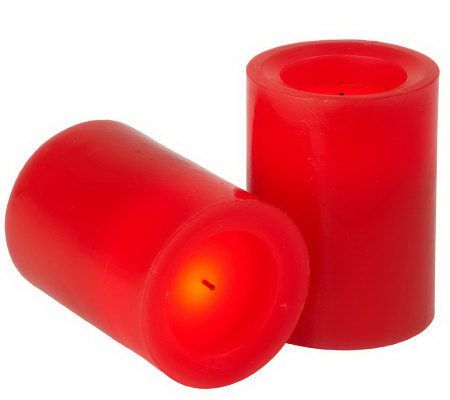 I was initially a little skeptical when I ordered these from QVC. I was afraid they would look artificial and tacky. After living with them for the last few months, I can't imagine being without them. I have them in and on both of my fireplaces and in a few other places around my house. I love that they're made from real wax & "wick" inside them and that they have timers so they all come on for 4 hours at the same time every evening. They really do an amazing job simulating real candlelight and the warmth they bring to every room that they're in has been so worth it.
TJ MAXX & HOMEGOODS
TJ Maxx & HomeGoods just does it for me. There is always such an array of beautiful, unexpected, often high-end merchandise at great prices. It's such great fun to go into one because you never know what you're going to walk out with!!
HOMESTYLES LIQUOR CABINET
This is a ready to assemble piece, but it's made of poplar wood (no MDF) and I just love it. It was fairly easy to put together & it looks just like the picture. I finally have a nice place to keep all my glasses and store our spirits. And it so Mad Men!!
SUSAN BRANCH
I received this book as a birthday gift nearly 15 years ago. I'd never heard of Susan Branch but after just skimming through the first few pages, I was hooked. I have collection of all of her books now, and it's rare that more than a few weeks go by that I don't browse through one of them. I get them out to look for ideas when the seasons change or a holiday is coming up, or sometimes when I've had a rough day at work or I'm feeling down & just want to crawl into her sweet little world for a while. It always reminds me to slow down, take a deep breath, and be grateful for the simple things in life & for the love that is all around me.
ARNOLD PALMER HALF & HALF
To be honest, my husband is probably more devoted to these than I am. I'm pretty fickle when it comes to drinks (except for my beloved sweet tea) but he could drink these 24/7. Half tea, half lemonade and all low cal. What's not to love??
BARE MINERALS
Just great stuff! I love that it's fast to go on and I never have to worry about if it's blended well enough the way you do with liquid, cream, etc. And it lasts!!
THE ENCHANTED APRIL
Elizabeth Von Arnim's romantic, funny, liberating novel is my all-time favorite book. It starts in gray, cold, dreary London and only a few pages in you'll find yourself so chilled to the bone you'll want to reach for a blanket. But then......San Salvatore. A castle situated on the coast of Italy, filled with sun, warmth, beauty and color. It's as if the castle is a character itself and you can feel its warm breezes and smell its gardens and the sea. It was written in the 1920s & there have been plays, movies, & radio programs some of which I've seen but I love the book the best. Grab a cup of tea, a cozy blanket, your favorite furry friend and prepare to be enchanted.
So, there it is. A sampling of a few of the things that make my little heart cry out in happiness.

Thanks for stopping by,
Valeree